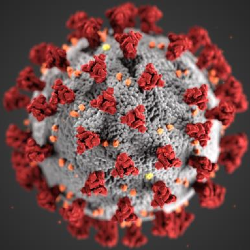 COVID-19
Get the latest information from the World Health Organization or your government health agency about COVID-19.
MORE INFO
【OGIENOID 7】Crazy ∞ nighT【COVER + MMD PV】
[MIRRORED FROM OUR YOUTUBE CHANNEL]
Happy Halloween!!!
NOTICE: Virtus OG02 is currently in development, but has not been released. Personally, I'd call this her Alpha VB. Her current voice is more of a test, and her final one may end up sounding quite different! We'll be working on her voicebank for a smoother sound to release in the future.
Original: Hitoshizuku × Yama△
https://www.youtube.com/watch?v=M7O11PAcAw4
Video and Mix: Ceren (forgive my crappy mixing skills, for I have no skills at all)
I wanted to do this at the last second and didn't feel right asking for help for so much work lolrip.
UST: suzukiaen -
https://mqube.net/play/20170705718896
Motion:
https://www.nicovideo.jp/watch/sm23360176
Camera: AshuriKakko1
Stage:
https://bowlroll.net/file/53651#_=_
Effects: Raycast, dust particle